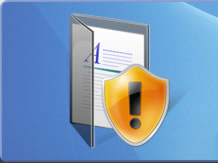 Zalamea! Outline Terms of Use
We recognize our client's legal rights and responsibilities. To provide outmost experience, we drafted this document to outline proper use of our services.
We recognize that knowing your legal rights and responsibilities is of great importance, including when you use our services and products. This is a simplified document showing the highlights of our Terms of Use. This is not a subsitute for reading our complete Terms of Use. Signing-up to Zalamea! means that you have read, reviewed, and agreed to our complete Terms of Use.
Relationship with Zalamea!
Use of our services is under the terms of a legal contract with Zalamea! International Co. Ltd.

Contract is made up of the Terms of Use and the Legal Notices for the services availed.

You will be notified of any update/addition to Legal Notices of the services you availed.

If you use Zalamea! beyond its designated use, we reserve the right to terminate your access to our platform.

Zalamea! platform is a business productivity solutions service and any form of use that disrupts other users in the platform will warrant termination and/or blacklisting.

We reserve the right to terminate the service to users and/or block access. In case of termination, we will provide access to your data (via export) as a separate service. While we don't plan to discontinue any service, we reserve the right to do so.

At any time, you can terminate your agreement with us without any legal liabilities. Upon termination, all pending service dues must still be settled.
Your Responsibilities
You remain responsible for your conduct and actions, and for any content you opt to store in our servers.

Our services are meant for direct individual or organization's use. If you want to redistribute our services, copy, sell, or profit directly, you will have to get permission from Zalamea! first.

Account security, passwords and business related info are under your responsibility. All activites that occur on your account which has been properly authentivcated by your username and password will be under your responsibility.
Your Content
Zalamea! does not assert any ownership rights in your content. They belong to you and are accessible at any time. You can opt to export the data from our servers as a service we provide for a fee.

Content found on our services is totally yours. If there are some mishaps such as data inconsistencies, you are expected to inform us about it as soon as possible.

We guarantee that given there is no leak of your authentication information, Zalamea! and its staff or third-parties will not have access to your data.
Zalamea!'s Services
Our company believes that technology is our key to success. Hence we continuously improve our services to provide the best possible experience for you. We do not guarantee that our services are perfect but if a defect is known, we will do our best to fix it.

Our services are geared to aid you in your business, productivity-wise. We believe they can bring better productivity for your organization but it may not be all the time and that is the reality. Let us know of your ideas and feedbacks. We are open to these to bring you the best service possible but we do not make any specific promises regarding the implementation of your ideas and feedbacks.

We guarantee that our services will be available for your use 98% of the time. This is equivalent to a total of 7 days a week for an entire year.

We will provide a much higher service availability guarantee as a premium service. If we fail to deliver this requirement, we will provide free developer access votes to all users. This availability does not take into consideration the internet connectivity of your organization.

Zalamea! isn't responsible for events that could happen to you as a consequence of using our services. Data stored in our servers is purely your responsibility and Zalamea! is not legally responsible for any content in our servers.