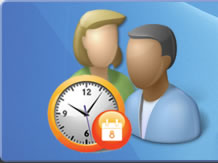 Payroll at a Glance
With our payroll solution managing your workflow is easy and efficient. Access and store data online, create pay slips quickly and manage compensation with no fuss!
System Benefits
Free and Affordable System
An automated payroll system free for the initial 2 months when you sign up now! It could be free if your a small business.
Pay slips with one Click
Calculate payroll and generate payslips for 1 to 1,000 employees with our one-click creation of pay slips.
Automated Payroll Calculations
Manage your payroll at the speed and convenience of a few mouse clicks! Calculate all your employee payslips at a click of a button. No downloads and get started the moment you sign up!
Feature Quick Walkthrough

Any business, big or small, needs to have an efficient system to manage their operations. Our solutions are specially designed for the Philippine environment allowing you to create different payroll operations used in generating reports depending on your organizations needs. Store and access data at any time, anywhere with the use of Internet connection. Manage and configure employees information. Be in control when creating company pay levels, insurance and allowances. Easily determine payroll with our one-click creation of pay slips.
<
>
Get an ease on employee information recording, Zalamea Payroll could store all payroll relevant information in one central location.

Empower your payroll with compensation packages for every level in your organization -- fully compliant with Philippine payroll benefits!

Enable changes to the Overtime/Night Shift calculation specific to your organization. Takes the pain out of your payroll calculations!

You have full control on Deduction schedules, specially in the Philippines where different deductions can be made on different times.

Manage your Time Sheets without eye strain! Add or Modify information through our very efficient Time card interface. No Manual Input required.

We know automating all time calculations would be bad for some cases. We allow you to override automated time calculations we make.

We have made all effort to empower your business without the learning curve. Now there's no reason not to get started.

Other payroll software require you to close the cycle before any work is
done -- we beg to differ! Data is available immediately!

Get an overload of reporting options with our customizable reports. Generate the reports you need, but if you can't we're here to help.

Even more reports. There's reports for all occasions.

And even more! We're constantly adding reports to increase your productivity.
Our solutions are also customizable according to your company specifications. Add features at a very affordable cost. We invite you to try out Zalamea Payroll, by simply registering on our website. Our made easy sign-up process is available for everyone for free. Also, check out our detailed listing of Zalamea Payroll features for more info on our features list.