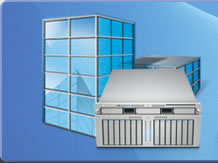 Infrastructure at its best
Our infrastructure is centered in Singapore and Japan, with first-rate data center facilities providing the best available for your business. Soon we would have servers in Philippines, too.
Why Get Zalamea?
Benefit Highlights
Proven Data Security
Be at ease with Zalamea solutions. We use the same technology as Banks to shelter your data from possible attacks giving you the best data protection.
IT Solutions we can customize for you
We offer solutions that can be customized based on your business needs. If you think our application doesn't fit your organization, send us the feature request!
Payroll System in a Few Clicks
Full-featured Payroll for your business in just a few clicks. We made it easy for you to manage your staff compensation and secure your employee's information with less headaches. Cover all the standard SSS and BIR government reports as easy as printing reports.
$pagetext_left