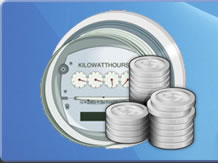 Pay based on Usage
By only paying for the number of employees your company has, you get savings in your IT operations. Software at the size your business can afford.
Why Get Zalamea?
Benefit Highlights
IT Solutions we can customize for you
We offer solutions that can be customized based on your business needs. If you think our application doesn't fit your organization, send us the feature request!
Accelerate Your Success
With our dynamic solutions managing your work flow will not be a hassle. Boost your staff efficiency for higher success rate. Sign-up is all it take and your ready to go.
Stay up-to-date
Our solutions never needs upgrading. Continuous improvement is done automatically and transparently. Sign-up and be the first to use our latest solutions.
$pagetext_left