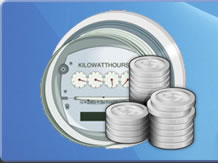 Pay based on Usage
By only paying for the number of employees your company has, you get savings in your IT operations. Software at the size your business can afford.
Why Get Zalamea?
Benefit Highlights
Sign-Up takes less than a minute
Signing-Up is all it takes to use our solutions. Try it out now and get the first 2 months After 2 months, if your usage is low, it would be free forever.
Payroll System in a Few Clicks
Full-featured Payroll for your business in just a few clicks. We made it easy for you to manage your staff compensation and secure your employee's information with less headaches. Cover all the standard SSS and BIR government reports as easy as printing reports.
Proven Data Security
Be at ease with Zalamea solutions. We use the same technology as Banks to shelter your data from possible attacks giving you the best data protection.
$pagetext_left