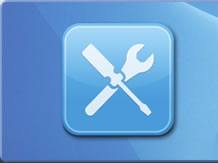 Services for your business
We deliver innovative solutions that are readily accessible and built according to your company needs. Our support is available by phone or online. Get started for a click is all it takes.
$pagetext_right
$pagetext_left
Benefit Highlights
Information Access Anywhere!
Get access to reports anytime, anywhere requiring only internet access. Send your Boss reports without sending him a stack of paper!
Payroll System in a Few Clicks
Full-featured Payroll for your business in just a few clicks. We made it easy for you to manage your staff compensation and secure your employee's information with less headaches. Cover all the standard SSS and BIR government reports as easy as printing reports.
Get Real Support
We have full time staff that monitor questions and inquiries through the Contact Page. Live Chat and phone support available for your urgent needs. At Zalamea you'll never be alone.