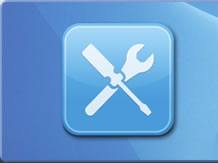 Services for your business
We deliver innovative solutions that are readily accessible and built according to your company needs. Our support is available by phone or online. Get started for a click is all it takes.
$pagetext_right
$pagetext_left
Benefit Highlights
IT Solutions we can customize for you
We offer solutions that can be customized based on your business needs. If you think our application doesn't fit your organization, send us the feature request!
Proven Data Security
Be at ease with Zalamea solutions. We use the same technology as Banks to shelter your data from possible attacks giving you the best data protection.
Stay up-to-date
Our solutions never needs upgrading. Continuous improvement is done automatically and transparently. Sign-up and be the first to use our latest solutions.