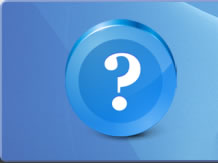 How Zalamea makes managing my work operations more efficient?
We provide tools that enable businesses to become competitive in this new age, any businesses, big or small, needs to have an efficient system to manage its operations. Our software packages increase your productivity. Since they are intuitive and readily accessible, which means you can hit the ground running and manage your business at a mouse click.

1) Boost in staff efficiency
Manage your employees' information and attendance all in one place. Generate reports anytime, anywhere with only internet access. Now you can check your payroll and budgets anywhere.

2) IT without the initial investment
With our solution you can automate your payroll including Philippine specific benefits and deductions such as Philhealth, Pag-ibig, and SSS. One-click creation of payslips and even loans of your staff, you get all these with no initial investment.

3) Secure your information hassle-free
Sheltering data in our servers is a big deal for us. All our servers are encrypted with SSL -- the same technology that secures bank transactions today. Our applications are like digital data vaults. Data requested from the vaults then passes through strong security checks before actually being sent back.
Category General Information
Other Questions in Category