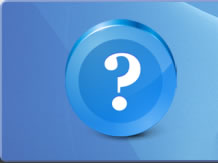 How reliable is the Zalamea! software for my business?

1) Zero Data Loss
We are serious about data. Our dynamic infrastructure guarantees multiple back-up copies of your data hourly and daily.
Together with our partner who has been offering zero data loss guarantee for numerous medium-sized enterprises. We make sure that this has already been heavily tested for the entire year.

2) Data Security
We guarantee that we provide you with superior technology in securing your data. We believe that every business deserves a proven data security. We use same technology that secures bank transactions today. We have multiple levels of security checks and alarms on all our servers.

3) Zalamea! Service Availability
We can guarantee that Zalamea! web services will be available to serve you 24 hours a day, 7 days a week, 365 days a year. We guarantee a yearly service availability of 98%! No single Internet provider in the Philippines can match that guarantee!

4) Reliability and Accessibility
We believe in the power of internet. To maximize it's competencies our software is developed as applications that run on you're web browser, removing the need for time-consuming installations. With the Internet readily available, you can access your data securely any time, anywhere.

5) Affordable Pricing
Unique pricing is what Zalamea is all about. We made an immense investment to ensure that our applications will fit your business. We charge per application depending onyour usage volume. For example, On Zalamea Payroll we base it on the maximum number of employees you store in the system. This innovative new pricing scheme lowers your costs since you only pay for exactly how much you use!
Category General Information
Other Questions in Category