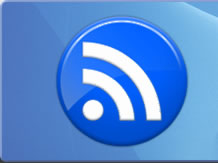 Zalamea! Payroll Gets Updated
We have not been sitting idle for the past few weeks. Thanks to very active community and some issues our testers was able to catch, we have been working hard in improving your productivity since the public Beta launch.
First and foremost, we improved the interface of all our Payroll Reports. Now you will have a much better experience at selecting only the data you want to be generated in the report. With this, we also enhanced Dynamic Help of these reports to provide better guidance which is based on the questions raised to our live chat support channel.
We also made it more manageable with regards to managing your users and signing-up. Now you will have much better control with the users, and remove some redundant steps with activating users and other hurdles in the past.
Security has been the heart of Zalamea! applications, and some users have reported to have been hit by our very paranoid security configuration. We have now made our publicly available webpages off security encryption (making them easier to read for some older browsers). We did not loosen the security of your data in any way, and it has been reviewed thoroughly by our consultants -- rest assured.
We have also improved the interface of the Payroll application to allow starting users to figure out (without reading any help) how to work around the application. We hope some of the users initially having some difficulty will like the new enhancements! These changes should be reflected in your environment very soon. Also, we are heavily working on an upcoming fully-web version of the Payroll Application. No Downloads!
Again, we would like to express our thanks to our Beta users! Your feedback is very important as we are fully committed in improving your business productivity.
Posted On September 9, 2009