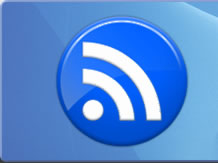 Zalamea! Matures to Beta
After a year of continuous development and heavy testing, we are excited to now open the Zalamea! Beta platform to the public! The system has been given rigorous testing for the past months for stability and security with our trusted Beta-testing clients. We congratulate the team for making this possible!
In our desire to make Philippines a globally competitive business environment, we open the doors of Zalamea! to serve the business community by providing them turn-key solutions in the attempt to optimize their business processes. We provide this service at rates starting from Zero to very minimal monthly cost. We allow businesses to focus on their core business rather than investing or experimenting with expensive time-consuming business productivity and workflow software packages.
We invite you to try out Zalamea! software-as-a-service delivery platform, debuting with a fully integrated Timekeeping and Payroll application. In the heavy development pipeline is a Point-of-Sales Cashiering application and an Inventory System. Soon, the Zalamea! platform will have an integrated set of applications that are designed to optimize your entire business cycle from client service to accounting!
Posted On August 15, 2009