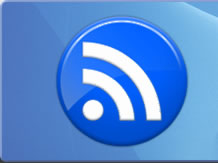 New Zalamea Payroll Development Updates
Now that the new Zalamea Timekeeping and Payroll System is open for the public, we made immense efforts to further develop our software for better service to our clients. Discover our latest developments and learn how our new improved solution can help your payroll process more efficient.
Here are some of the major improvements we tackled over the past week:
Added support for employee ID/code to allow better management of employees.

Fixed a bug that causes payslip values to become interchanged when generating reports.

Improved error handling and reporting to allow faster diagnosis of problems.

Fixed a bug where the company address disappears after saving data in the Payroll Settings panel.

More enhancements to security (we understand your needs for reliable data security).

Some UI fixes related to timesheets.
Again, we would like to express our gratitude to our users! We hope you continue using our business-enhancing applications as we are also committed in delivering top quality business solutions to the Philippine market.
Your feedback is very important, kindly reach us for any concerns or ideas you have.
Posted On March 26, 2010