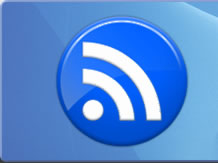 Zalamea unveils the new future in Payroll operations
We have not been sleeping but we were making on the next generation Payroll for the Philippines. Experience the future as we unveil our automated Timekeeping and Payroll System all without any downloads required. The new Payroll system will take you to a more productive and efficient work flow. No fuss Payroll Management requiring only the Internet enabling you access to information on your PC or Mobile. Again, we have continued to raise the bar in security and privacy.
Filled with new enhancements, customizable features and more than the usual services that would certainly put your business on IT wheels.
Here are some of the major benefits of the new Zalamea Timekeeping and Payroll System (version 2.0).
Runs on your web browser - No downloads needed!

Philippine-based payroll calculations - no more manual benefit calculations or tax tables!

Support for varying payroll operations including unlimited number of employee compensation plans

Manage your full employee's information and attendance all in one place

Flexible in definition of compensation packages and automatically calculate pro-rated pay

Industry Leading Security and reliability - as secure as online banking

Can be customized even more to fit any company's needs
We also would like to present our new corporate site to better serve our client needs for information and explain our services better.
This is more dynamic, informative and user-friendly presentation of information. A click is all you need to access our gallery of information.
Again, we would like to express our thanks to our users! Your feedback is very important as we are fully committed in improving your business productivity.
Posted On March 3, 2010